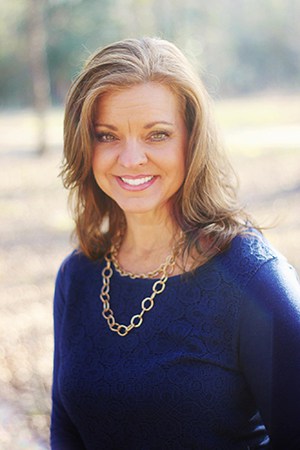 U.S. District Judge Robert Hinkle, who in August struck down Florida's ban on same-sex marriage as unconstitutional, has given officials in the Sunshine State until Monday, December 29 to respond to Washington County Clerk Lora Bell's motion to clarify whether Judge Hinkle's ruling means she and all county clerks in Florida must provide marriage licenses to all same-sex couples seeking them once the state's marriage ban becomes null and void on January 6 or whether county clerks are merely required to provide a license to the one couple that was the plaintiff in the case Judge Hinkle presided over. The Miami Herald reports:
When Hinkle declared Florida's same-sex marriage ban unconstitutional on Aug. 21, he ordered "the defendant Secretary of the Florida Department of Management Services and the defendant Florida Surgeon General must take no steps to enforce or apply" the ban.
Hinkle continued: "The preliminary injunction binds the Secretary, the Surgeon General, and their officers, agents, servants, employees, and attorneys — and others in active concert or participation with any of them — who receive actual notice of this injunction by personal service or otherwise."
Wednesday morning, Hinkle ordered the Management Services secretary and the Florida's surgeon general to respond whether they believe that includes Bell and 66 other county clerks throughout Florida.
In Hinkle's order on Wednesday, he notes the Florida Attorney General Pam Bondi, once a defendant in the case, is the "attorney of record for the Secretary and Surgeon General in these actions."
"Clearly, county officials work in concert with state officials. We are not 67 states," said Howard Simon, executive director of the ACLU of Florida, which sued the state on behalf of LGBT-rights group SAVE and eight same-sex couples legally married elsewhere. "It's like he's saying, 'What part of the word unconstitutional don't you understand.'"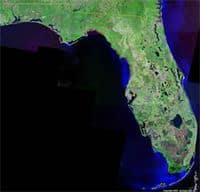 Florida Attorney General Pam Bondi, who has been adamant in trying to keep same-sex couples from marrying, has not commented on the unfolding debacle since the Supreme Court refused to extend the stay of Judge Hinkle's ruling. At the time she conceded, stating, "The Supreme Court has now spoken, and the stay will end on Jan. 5." 
Much of the confusion currently at play can be attributed to a campaign being waged by the law firm of Greenberg Traurig, which represents the Florida Association of Court Clerks. Traurig sent a letter to clerks across the state warning them (read: threatening them) that should they provided marriage licenses to same-sex couples starting January 6, they could face "a misdemeanor of the first degree, punishable by imprisonment of not more than one year and a fine of not more than $1,000."
Meanwhile the National Center for Lesbian Rights and Equality Florida have issued their own memorandum to Florida's county clerks outlining the ways in which they are legally bound to offer same-sex couples marriage licenses come January 6 because of Judge Hinkle's decision, spelling out that,
"Because Judge Hinkle's order ruled that Florida's laws excluding same-sex couples from marriage are facially invalid—that is, there are no circumstances under which they can constitutionally be applied to same-sex couples who are otherwise qualified to marry—the laws are void and unenforceable."
Read Judge Hinkle's order, AFTER THE JUMP…