Yesterday, a GOP-controlled panel in the U.S. House voted against attaching the Employment Non-Discrimination Act (ENDA) as an amendment to a broader defense authorization bill, the Washington Blade reports: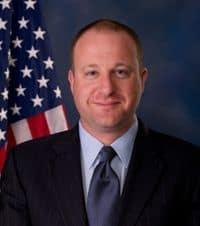 Rep. Alcee Hastings (D-Fla.) introduced the amendment on behalf of Jared Polis (D-Colo.), who's gay and chief sponsor of ENDA, during House Rules Committee consideration of the fiscal year 2015 defense authorization bill. Polis is a member of the Rules Committee, but was absent when the amendment came up for a vote.
The panel, which is heavily stacked in favor of Republicans, rejected the amendment 7-3 without discussion by a party-line vote. Had the Rules Committee accepted the amendment, it would have made ENDA part of the defense spending measure before it headed to a vote on the full House floor.
Last year, ENDA was approved by the senate in a historic, bipartisan 64-32 vote.