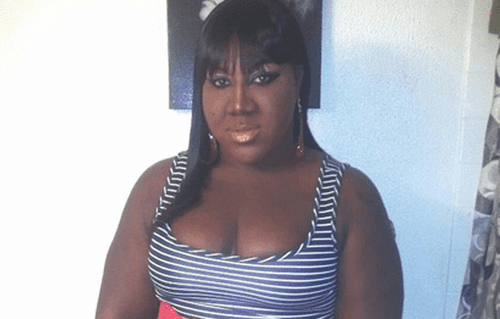 A Florida judge has sentenced 23-year-old Kentz Louis to 30 years in prison for the 2013 murder of Florida trans woman and performer Ashley Sinclair (pictured above) reports The Advocate. The Sinclair family was present in the courtroom for the sentencing and Ashley's mother, Angela Sinclair, addressed her daughter's killer with an emotional, but composed response.
Said Angela:
"You took my child, but you didn't break me. You can't break me. 
"I don't hate you. You are somebody's child. I will pray for you because somebody prayed for my child. But young man, if my heart could show… you would see a scar that will be there for ever and ever."
In 2013, Sinclair was found shot to death in a heavily wooded area near Rio Grand Avenue in the Oak Ridge Area of Orange County, Fla. Neighbors said they saw a black sedan approach the area before four shots were fired. Deputies later arrested Louis, an acquaintance of Sinclair, for the murder.
Sinclair was well-known in Orange County's GLBT community and was a singer who went by the name Mahogany Singleton. Axavier Darnell Strick, the entertainment director for Parliament House where Sinclair performed, remembered Sinclair as an entertainer, who was as an integral part of the community.
Said Strick:
"She was somebody who was important. She was somebody who was valued, and she was my friend…You took someone away from this community, and it mattered."
Louis' attorney called for a new trial claiming his client was in the wrong place at the wrong time. Ultimately, the judge remained unwavering in his decision. Angela Sinclair spoke with the Orlando Sentinel for a video segment after the sentencing expressing contentment with the sentence and asking parents to "stand up for your children, be by their side no matter what they are."
Louis is a prison-releasee reoffender and will serve the full 30 year sentence with no chance of parole.