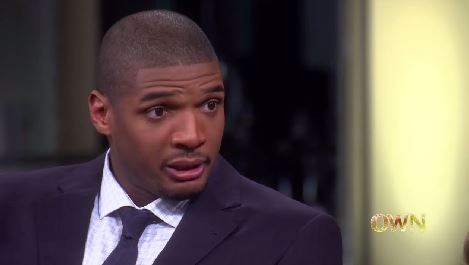 In a promo for Oprah's interview with Michael Sam that airs tonight, Sam talks about the gay men in the NFL who reached out to him to commend Sam for his courage being openly gay.
Sam wouldn't specify the exact number, saying only that a "very few" contacted him, before adding: "there's a lot of us out there."
Watch, AFTER THE JUMP…
And be sure to catch Oprah's full interview with Sam tonight at 10:30 pm PT on OWN following the premiere of the Michael Sam documentary at 9 PT.