George Clooney is pissed that Sony pulled The Interview from theaters. "We know that to give in to these criminals now will open the door for any group that would threaten freedom of expression, privacy and personal liberty. We hope these hackers are brought to justice but until they are, we will not stand in fear. We will stand together."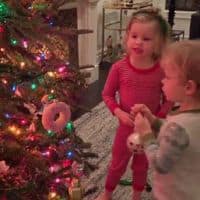 At a press conference today, meanwhile, President Obama called Sony's decision to pull the film "a mistake"

 Too cute: Neil Patrick Harris shares a video of twins Harper and Gideon singing "Jingle Bells" while decorating the Christmas tree. 

 New UK study finds lesbians earn more than straight women, but gay men earn 5% less than their heterosexual counterparts.

 The 15 worst internet hoaxes of 2014.

 Michael Phelps has received a suspended sentence after pleading guilty to driving under the influence late September. 

 The GA Voice names the gay marriage plaintiffs as its 2014 People of the Year.

 Rand Paul blasts Marco Rubio on Cuba. 

 Natalie Portman says no one wanted to hire her after she did the Star Wars prequel trilogy.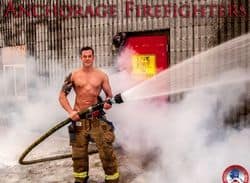 Beefy Anchorage firefighters strip down for charity calendar. 

 Jennifer Aniston awarded Movie Performance of the Year (Actress) at the inaugural People Magazine Award.

 Albania is set to get its first LGBT shelter.

 Five people have died and over 20 others have been hospitalized after they were infected with a listeria outbreak linked to prepackaged caramel apples. 

 Prince Harry cuddles up with some adorable kids while visiting his charity project in Africa. 

 Bill to legalize civil unions in Poland fails for the third time.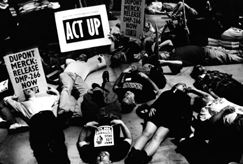 Are the die-ins in response to the deaths of Michael Brown and Eric Garner succeeding in putting the spotlight on police violence? "The latest die-ins are some of the first to garner national attention since environmental activists in the 1970s donned Cold War-era gas masks on Earth Day and conducted die-ins to protest polluted air, or Aids activists – especially from Act-Up – staged die-ins and political funerals to protest the government's failure to act to study or prevent the mass deaths of mostly gay men from Aids in the 1980s and 90s. In the latter case, predominantly gay and lesbian protesters targeted places like Wall Street, the Food and Drug Administration and the White House with calls of "Silence=Death", calling attention to the fact that the government's willingness to ignore a public health crisis functioned as a death sentence for those without available treatment – and they worked with allies to eventually make Aids a mainstream social cause."

 Study reveals half of Dr. Oz's medical advice is baseless or wrong.