Three dead, including the gunman, as police storm the Syndey cafe that was taken over by a self-styled Muslim cleric earlier this morning.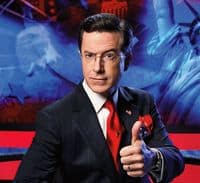 Omaha, Nebraska is losing its top librarian because thes state doesn't allow gay marriage. 

 Farewell Colbert: The 9 "truthiest" Colbert Report quips.

 A new study shows gay people who have brief, face-to-face conversations about LGBT rights with someone opposed to equality can have lasting change on these opponents' attitudes towards same-sex marriage. 

 Beyonce's dad apparently pitched a Destiny's Child biopic to Sony last year, according to leaked emails. 

 George Clooney's wife Amal Alamuddin has been named Barbara Walter's Most Fascinating Person. 

 Dear Abby tackles marriage apathy for gay couples.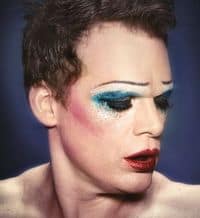 Michael C. Hall talks Hedwig and why he's drawn to gay roles. " I think I gravitate toward characters who are defined by some sense of conflict or secret keeping. I think in the case of David Fisher [on Six Feet Under], it was about the character's inherent conflict — something that made him inherently dramatic. In case of Hedwig, it was the chance to front a rock band and sing awesome rock-and-roll music. There is something about people, for one reason or the other, who are marginalized by their circumstance that is compelling to me. That has manifested itself into me playing a few, or more than a few, characters who are gay."

 The Critics Choice Awards nominations are here. 

 NYC high school student scores $72 million playing stock market while on his lunch break. 

 Eddie Redmayne has officially tied the knot with his longtime girlfriend Hannah Bagshawe. 

 LISTEN: Pitbull totally ruins Taylor Swift's "Blank Space" by rapping on it. 

 Police are searching for a man who killed six family members and wounded another in a Philadelphia rampage earlier today.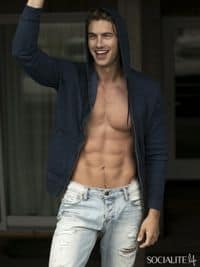 Male model Monday: Norbi Novak

 South Carolina's anti-gay Attorney General Alan Wilson may end up having to fork over more than $150,000 to LGBT nonprofits for his continued efforts to stop gay marriages in his state. In related news, Wisonsin's same-sex marriage legal team is asking a federal court to award it nearly $1.25 million to cover court fees associated with the state's case defending the ban on gay marriage. 

 Elizabeth Warren is not, repeat not running for president in 2016…yet.

 Bill Cosby says he only trusts "black media" on the news coverage of the multiple sex abuse allegations against him. 

 CERN's Large Hadron Collider will restart for its second three-year run next March.