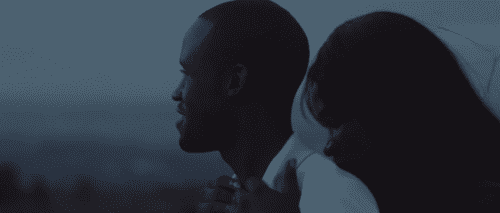 Rough Studios, a Swedish production company, has released the first installment of Pearl of Africa, a docuseries following the life of Cleopatra Kambugu, the first transgender woman to openly transition while living in Uganda. Filmmaker Jonny von Wallström began working in Uganda shooting music videos for the country's burgeoning hip-hop industry before turning his focus towards the its persecuted queer population.
"Growing up in Sweden where being gay is very common and accepted in many places I always liked teasing them about this, being a bit too touchy and so on," he wrote in the documentary's production blog. "At that time I didn't realise how bad the situation actually was in Uganda, but because I've been aware of the situation and knew of the Anti-Homosexuality bill when it was introduced in 2009, which planted a seed that I should do a film on the subject."
Ugandan President Yoweri Museveni's "Anti-Homosexuality Bill" has played a crucial role in creating the openly hostile cultural environment that drove Cleo, Pearl of Africa's central character, into hiding.
Often referred to as the "Kill the Gays" bill, the Ugandan law criminalizes consensual acts of homosexuality within the country and threatens extradition and jail time to Ugandans suspected of being gay while living abroad. The bill was invalidated on a parliamentary technicality in August allowing for a mild resurfacing of Uganda's LGBT culture within its capital city Kampala. Museveni's cabinet, though, has expressed its intentions of reintroducing a revised version of the bill that its governing body is likely to pass. Von Wallström says that Cleo's story, though unique in its particular details, is reflective of many queer Ugandans.
"While I was researching doing a project focused on the Anti-Homosexuality Bill in Kampala, I was introduced to Cleo through my partners at Unwanted Witness. At first she was very suspicious why this western man was interested in making a film about her, what's the agenda? This is something that I think western journalism and documentaries are too blame for, where they go and tell their story in "Africa".

They put themselves in the movie simply because some producer thinks they need to have a white male or whatever to relate to, because these black people they are too strange, it's such bullshit which I get offended by every time I see it. It stigmatizes our society in a very dangerous way, something that really affects how we see the world, with us western people seeing ourselves as something greater than for instance Africans."