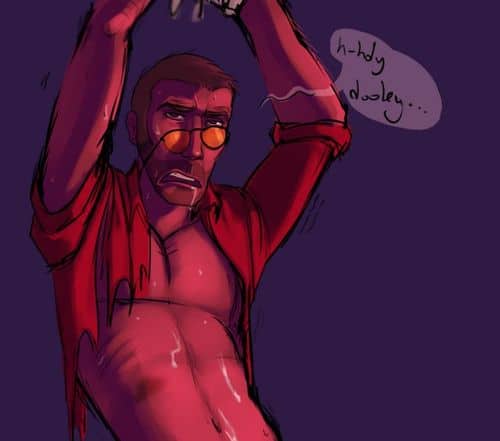 Russia's state-owned TV channiel Rossiya-1 was in full propaganda mode last Friday in a Special Correspondent news report alleging that Western society is brainwashing children with homosexuality, Vox reports:
The segment presents, as evidence, a Western grade-school biology textbook, which includes diagrams of human reproductive organs. As foreboding music plays in the background, the Rossiya-1 news anchor states that Western children are "forced to learn everything there is to know about sexual intercourse and are told to pick which gender they would like to be," according to a translation by Julia Davis.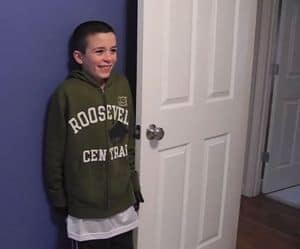 The segment then cuts to a video that it says shows a typical American family at home. A father leads his young son into his bedroom to show him a surprise: he has covered the child's bedroom wall with explicit gay pornography. The child shouts in joy at the present. The Rossiya-1 host, disgusted at the display, sternly asks, "Is it appropriate for a child's bedroom to look this way?"
The video that Rossiya-1 presents as real is of course an obvious fake, created as a joke by the users of 4chan. The video is a satirical re-cut of this much-mocked commercial by Fathead, a sports paraphernalia company. The original shows a father showing his son that he has covered his bedroom wall with a giant photo of a monster truck. 4chan users changed out the monster truck with gay pornography as a way to mock the commercial. Rossiya-1 either mistook or willfully misrepresented the satire as documentary news footage.
Considering this is the same program that blamed gays for the Chelyabinsk meteor strike last year, I'm betting it's the latter. 
Watch the clip of the segment, AFTER THE JUMP…(warning: NSFW images)
And head over to Vox here for a more in-depth breakdown of how this story is part of Russian president Vladimir Putin's larger agenda to "seal off Russia's 144 million citizens within a propaganda bubble, a world in which Putin can shape reality how he wishes."