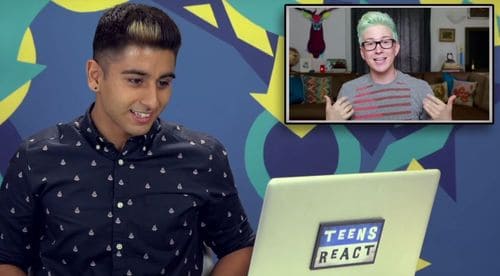 Tyler Oakley, who is often a featured guest on TheFineBros' "YouTubers React…" series, gets a "react" video of his own with teens weighing in on the uber-popular blogger. 
Said one star-struck teen:
"The fact that this openly gay person is at the top, that kind of shows how we are getting to the point of 'Oh you're gay? That's cool, that's normal. I'm not going to judge you because of that. I'm going to judge you on your personality."
Check it out, AFTER THE JUMP…