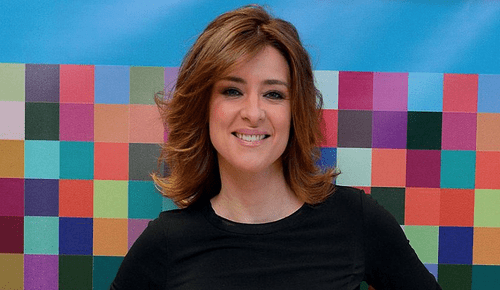 Spanish author and television personality Sandra Barneda revealed that she's in a relationship with another woman on one of her shows Wednesday reports On Top Magazine. Barneda is a co-host on the Telecinco political show Un Tiempo Nuevo (A New Time) and talk show Hable Con Ellas (Talk With Women), on which gay Spanish actress and Miss Spain 2013 Patricia Yurena has appeared before.
On Wednesday's show Barneda was asked to answer questions posed to beauty pageant contestants. José Corbacho, a Spanish comedian dressed in drag, asked Barneda "If there was a nuclear holocaust, what couple, man and woman, would you choose to preserve and multiply the human species?" Barneda delivered a cheeky answer.
Said Barneda:
"My partner, who is a woman and I won't tell you her name, and the most handsome and fertile guy on Earth."
Barneda is the first Spanish television host to come out, and former Hable Con Ellas guest Patricia Yurena came out earlier this year on Instagram as the first openly gay active national beauty queen.
Watch the Spanish language segment, AFTER THE JUMP…