Although Taiwan's Ministry of Health and Welfare recommended a new policy to the Ministry of the Interior that transgender individuals wishing to change their genders shouldn't undergo psychiatric evaluations nor be subjected to surgery removing their sex organs, the Interior chose not to adopt MOHW's recommendation reports Gay Star News. MOHW originally made the recommendation in December 2013 however, a press release from MOI dated Dec. 11 asserted that there is room for discussion on the issue because of the human rights of transgender people, but they also warned that "social order" and "harmony" must be maintained.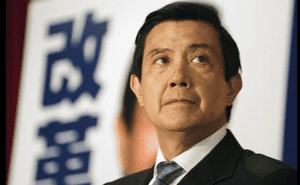 The secretary-general of the Executive Yuan, the cabinet in Taiwan's government system, mandated that further consultations involving MOHW and MOI will occur before a final decision is made, and the requirements of two psychiatric evaluations and the removal of sex organs for a legal gender change still stand in the interim. Transgender activists, including the Intersex, Transgender and Transsexual People Care Association, are upset that a policy recommendation that would've been one of the most progressive in the world in terms of gender transitioning is now sidelined. MOI's justification for its lack of action–the well-being and comfort of cisgender people–implies that the basic human rights of transgender people are wholly dependent on the approval of non-transgender people.
The rhetoric of balancing human rights with the 'will of the people' is considered typical of cabinet decisions under President Ma Ying-jeou. President Ma justifies not legalizing same-sex marriage using public opinion polls that purport to show the public backing his positions. With Ma in power, change for Taiwan's LGBT citizens is a steep, uphill battle.