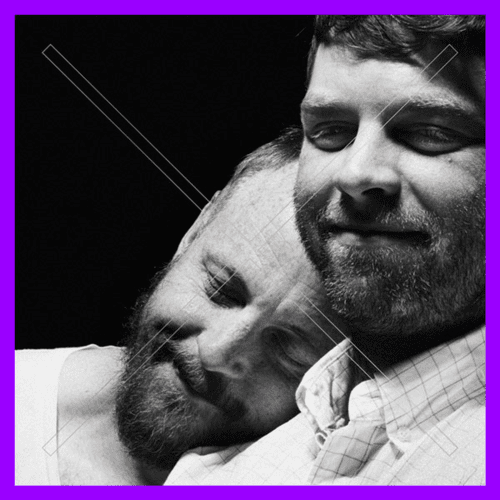 BY OCCUPY THE DISCO / TAD HAES
Museum of Love: 'Who's Who of Who Cares (Daniel T. & Cooper Saver Remix)'
Museum of Love, the band created by former LCD Soundsystem drummer Pat Mahoney with Dennis McNany (also known as Jee Day), released their debut self-titled full length album on DFA Records this past October.
The label issued a remix of 'The Who's Who of Who Cares,' (the original track was shared here by Ru) by producers Daniel T. and Cooper Saver. The boys turn the original song into a mixture of space-themed, tribal and jazzy sounds. The perfect soundtrack for interstellar trips to visit distant planets with ancient cultures – or simply dance all night. Download it for free here.
More new music, AFTER THE JUMP…
Akufen became a sensation back in 2002 with his microsampling technique, using over 2000 samples of radio feed to create one of the most acclaimed electronic albums of the past decade. His newest jam, 'Rubber Ducky' follows his established style, focusing on disco and funk grooves.
The duo Casino Times will soon share the newest EP via Futureboogie Records and to commemorate they shared the bonus track 'Lost,' a slow but enticing deep house work – a great chill release for after hours and early morning dancing. It is free to download here.
French producer Agoria has been a favorite of mine since I came across the classical-inspired 'Les Violons Ivres' back in 2006, from his album The Green Armchair. Following another album in 2011 and a movie score, Agoria is back at producing new original work, this time with the energetic 'Make It Real,' as part of 3-track EP Helice.
ROTCIV does it again with his re-work of Burning Tear's 'Confessions' for Luv Shack Records. A little acid, a little soul with a super uplifting feel.
OCCUPY THE DISCO (OXD) curates and recommends music events to the gay community in NYC—in an effort to move the focus of the nightlife scene beyond the promoter and venue and to the music itself. OXD's goal is to educate, entertain, engage and empower the gay audience to reclaim their ability to question and experience the unknown. The OXD Mirror will serve to showcase tunes that are definitely off-the-beaten-path but rightfully deserve the attention of the gay ear.
Follow us on Spotify!  Subscribe to our 'As Seen on Towleroad Playlist to listen to tracks posted from past weeks. For more information on OXD, check out our website and accompanying blog at www.occupythedisco.com, like us on Facebook, or follow us on Twitter: @OccupyTheDisco.