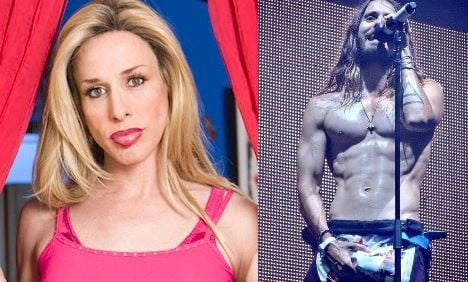 It's been a while since we last mentioned Alexis Arquette, but the connecting thread between then and now remains the same: sex with Jared Leto. Evidently, Leto's "massive" penis went unused as he bottomed for a trans friend of Arquette.
Arquette dishes on much more in the shameless gossip piece with Out.com, including her annoyance with how poorly transfolk are represented in the media, on Oprah wanting to actually film her transition surgery for a documentary, and on being unable to register for Twitter because celebrity leech/gadfly Perez Hilton had already registered her name.
The interview is a bit of a guilty pleasure puff piece, but credit has to be given to Arquette for being loudly, fiercely, and unapologetically trans:
Unless you want to have sex with me, there's no point asking me [about my privates]. Unless you want to discriminate against me, I don't know why it would be an issue. Why would you treat someone differently? You're gonna hold the door for me just because I have a vagina? It's nice to hold the door for everyone.