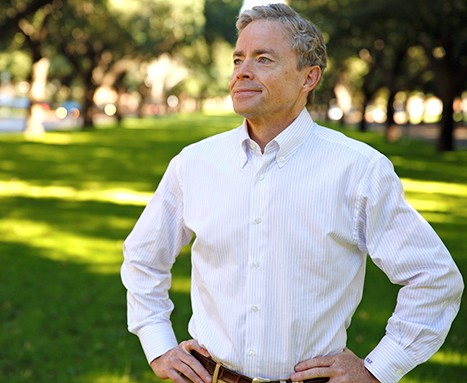 Perhaps not wanting to be outdone by Oklahoma, a Texas Republican lawmaker has filed the fourth anti-LGBT bill of the state's 2015 legislative session. While Oklahoma leads the way with eight anti-LGBT bills, Texas still has several weeks before its filing deadline.   
The latest Texas proposal, SB 343 from Sen. Don Huffines (above and below), isn't anti-LGBT on its face, but among its effects would be prohibiting cities from implementing nondiscrimination ordinances protecting gay and transgender people. These ordinances have become rather unpopular among Texas Republicans of late, as evidenced by a series of repeal petitions and "license to discriminate" measures.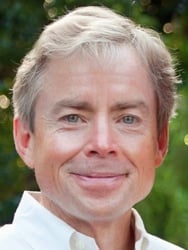 But Huffines appears to be taking a somewhat novel approach. The Texas Observer reports that Huffines' bill would bar local governments from implementing ordinances that are more stringent than state law on the same subject, unless otherwise authorized by statute. In other words, since Texas doesn't have statewide LGBT protections, cities wouldn't be allowed to have them, either. 
Huffines hasn't elaborated on his reasons for filing the bill, so it's unclear whether his prime target is LGBT nondiscrimination ordinances. If so, he's certainly willing to inflict a lot of collateral damage in a creative effort to skirt Romer v. Evans.
However, it's also possible that Huffines is targeting other municipal laws that have drawn the ire of Texas Republicans — including restrictions on tree-cutting, fracking and plastic bags. Or, maybe Huffines just hates the whole idea of cities, despite the conservative principle of local control.   
But regardless of Huffines' motives, if his past statements are any indication, he wouldn't be sorry to see LGBT protections go. Huffines is a tea partier who ousted one of the few gay-friendly Republican legislators in Texas in last year's primary, and when the Boy Scouts lifted their ban on gay youth, he was none too happy about it. 
"I think it was a big mistake what the BSA did," Huffines said at the time. "They can't be trusted not to open the door for more infiltration from the gay agenda. Eventually we'll have gay Scouts and gay Scoutmasters and gay troops. They'll keep coming until their mission is fulfilled."
Equality Texas issued the following statement on Huffines' bill: 
"Local elected officials are in the best position to know the best solutions to local problems.

"Since 1909, the State of Texas has granted cities with a population of greater than 5,000 broad discretion to make local decisions under the 'home-rule charter city' provision of the state constitution . This bill would be a significant change to over a century of Texas tradition.

"In addition to non-discrimination ordinances, any other local ordinance that deals with a subject covered by state law could be affected, including: plastic bag use, tree ordinances, fracking bans, land use restrictions, sight line and building height restrictions.

"The 31% of Texans who live in cities with some level of protections based, not only on sexual orientation and gender identity or expression, but on as race, sex, color, ethnicity, national origin, age, familial status, marital status, military status, disability, religion, pregnancy, genetic information and student status deserve the ability to keep their locally adopted ordinances."