The Human Rights Campaign today criticized a proposal from leaders at the Church of Jesus Christ of Latter-day Saints in which the Mormon church pledged support for Utah LGBT non-discrimination initiatives in exchange for religious exemptions, couching its proposal in "religious freedom" rhetoric.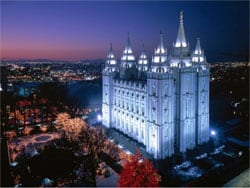 Said HRC Legal Director Sarah Warbelow in a press release:
"Symbolically, seeing the church leaders advocating so openly for these protections will no doubt be deeply meaningful to Mormon families with LGBT members, and provide encouragement to LGBT youth in the church. But, as a matter of public policy, it appears deeply flawed….We share the church's commitment to freedom of religion. We embrace the principles of the First Amendment and believe churches do and should have the right to make determinations about who fills their pews. But non-discrimination protections only function when they are applied equally. It should be stated that there are countless LGBT Mormons, and Mormon allies, who support equality, not in spite of their faith but because of it. All Americans should have the right to be employed, receive housing and services in environments free of discrimination. We await the day the church embraces that fully, without any exceptions or exemptions."
Meanwhile, gay Utah Democrats were celebrating the 'deal'.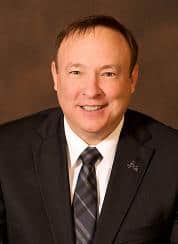 Said state Senator Jim Dabakis in a statement:
"I am proud that the LDS Church has seen fit to lead the way in non-discrimination. As a religious institution, Mormons have had a long history of being the victims of discrimination and persecution. They understand more than most the value and strength of creating a civil society that judges people by the content of their character and their ability to do a job. Since serving as a Senator, and as the only LGBT member of the Utah legislature, I can say one of the joys of the job has been to meet and enjoy the company of LDS officials. I know that together, we can build a community that strongly protects religious organizations constitutional liberties and, in addition, creates a civil, respectful, nurturing culture where differences are honored and everyone feels welcome. Now, lets roll up our sleeves, get to work and pass a statewide Non-Discrimination Bill."
Equality Utah also saw the Mormon deal as a win.
Said Equality Utah Executive Director Troy Williams in a statement:
"We laud the LDS Church's statement of support. The Church joins a growing number of faith, civic and corporate leaders who also stand on the side of compassion and fairness. We believe that gay and transgender Utahns can live and work beside people of faith. Many within the LGBT community are themselves people of faith. We look forward soon to the day when all Utahns have the opportunity to live and work freely in the state we call home."
Watch the Mormon press conference from earlier today HERE.