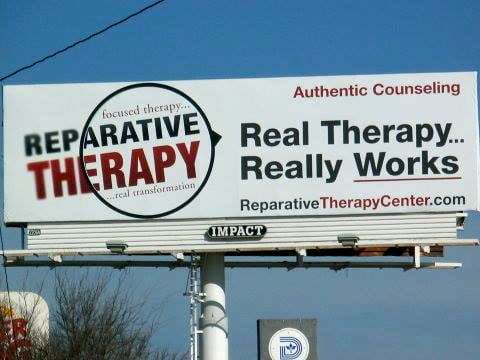 The above billboard promoting so-called reparative therapy has gone up in Dallas.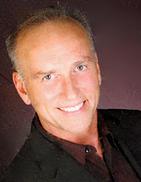 David Pickup (right), a well-known local practitioner of reparative therapy, confirmed Tuesday afternoon that the billboard, which advertises his business, is up along U.S. Highway 75 near the Royal Lane exit.
Pickup is a licensed marriage and family therapist who helped write a plank endorsing reparative therapy that was added to the Texas GOP platform last year. 
The Dallas Morning News interviewed Pickup for a story about the plank in June: 
Licensed marriage and family therapist David Pickup in Dallas said that homosexuality is an attachment issue "based on severe emotional wounds." He believes unfulfilled needs become sexualized as children grow up.

"What reparative therapy does is it uses psychodynamic processes to access those deeper wounds that are hidden underneath the homoerotic impulses," Pickup said. "It resolves the male identity wounds and helps the guy get those needs met."
Also promoting the billboard on Tuesday was Jeremy Schwab (below right), who heads a Dallas ex-gay ministry called Joel 2:25 International and reportedly was the driving force behind the Texas GOP reparative therapy plank.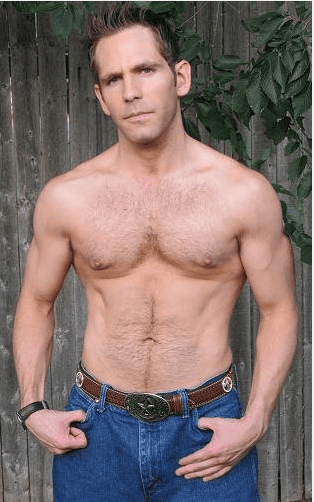 "Hopefully, this will help get the Truth to those who can benefit," Schwab wrote below a photo of the billboard on Facebook. 
Last month, a billboard promoting reparative therapy in Virginia sparked controversy. One of the models whose image was used on the Virginia billboard said he was a proud gay man and local LGBT activists rallied against the sign. 
One might anticipate a similar response in Dallas, where a sign advertising a sermon titled "Gay Is Not Okay" sparked LGBT protests outside First Baptist Church several years ago.  
Two states, New Jersey and California, in addition to the District of Columbia, have passed laws restricting "ex-gay" therapy for minors. 
After the Texas GOP endorsed reparative therapy in its platform, the state Democratic Party responded with a plank opposing the practice, which has been discredited by virtually all of the relevant medical organizations.
Equality Texas has also submitted petitions seeking to ban reparative therapy to the state's mental health licensing boards. And the issue might very well come up during the state legislative session that began Tuesday.