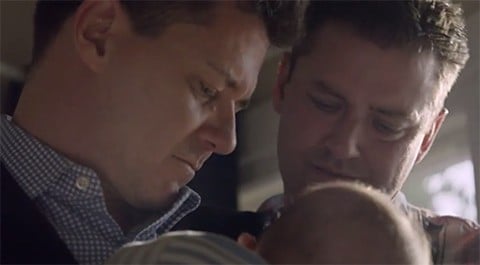 Honey Maid is no stranger to showing their support for equality. The graham cracker maker celebrated its pride this past year with a graham-tastic equality graphic and previously featured a "wholesome" gay couple in an ad that showcased a diverse group of families. Now, Honey Maid is back with another ad featuring a gay couple and their child, just one of many "wholesome modern day families" they draw attention to. Said Honey Maid on the YouTube posting, "no matter how things change, what makes us wholesome never will."
Watch the latest advertisement, AFTER THE JUMP…
Let's see if this ad draws the same ire from anti-gay right-wing-nuts as Honey Maid's previous campaign did. We can only hope if it does we will be treated to another pitch perfect response. 
(h/t Joe.My.God)