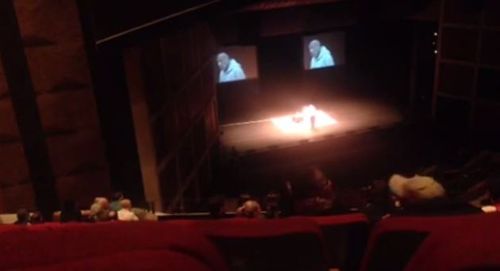 At the third and final performance of his Canadian tour Friday night, Bill Cosby was disrupted by a group of some 20-30 protesters who used whistles and chanted "we believe the women" in reference to the numerous allegations of sexual abuse leveled against Cosby by various women in recent months.  
USA Today reports:
The hecklers made their stand shortly after Cosby acknowledged the controversy that has followed him throughout his three-city Canadian tour. Then they marched out.
The 77-year-old comedian requested his audience let the incident pass without reacting.
"Whatever happens here tonight, if there's some sort of outburst, we just have to remain calm and things will be taken care of. It oughtn't last that long," he said.
Shortly afterwards, another member of the audience can be hear yelling "arrogant piece of s–t!"
Watch, AFTER THE JUMP…