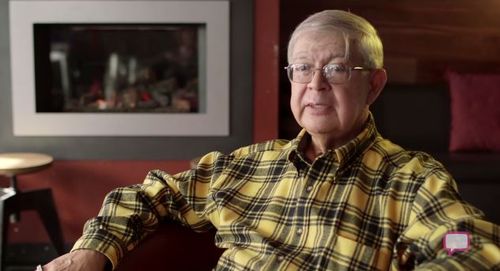 Meet Bob, a gay man who spent most of his adult life in a polyamorous relationship. In the video below, Bob recounts the story of how he met his long-term partners Don and Keith.
In San Francisco, October 1966, Bob met his lover Don at a bar, using a timelessly classy pick-up line. Bob remembers approaching Don, who was from Long Island, saying: "Oh my god, it's a real live New Yorker…How would you like to take a real live actress home and f–k huh?" The rest is history.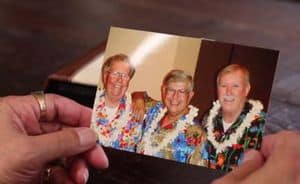 In 1971, Bob and Don met Keith, who was in the navy. The three decided to try a threesome, and 43 years later, the men were still together. Says Bob: "it sounds strange to other people, but we didn't do it for other people, we did it for ourselves." They all cooked, Bob cleaned, Keith did dishes. For hobbies, the men danced, went to clubs, bowled, and traveled.
2 years ago, Don died from cancer. Bob and Keith remain together; they're now married. Bob adds he would not have made it through Don's death without Keith. 
Check out the video, and hear the story in Bob's own words AFTER THE JUMP…