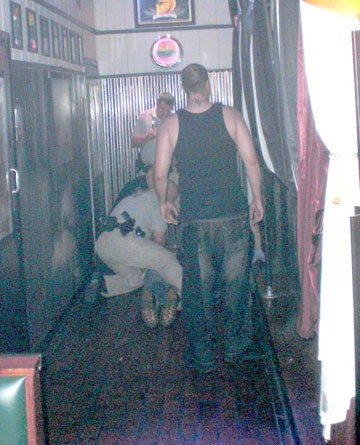 Anyone who's lived in the D-FW Metroplex knows there's sometimes a fierce rivalry between Dallas and Fort Worth — and in recent years this has extended to the realm of LGBT equality. 
Following the infamous police raid on the Rainbow Lounge gay bar in 2009 (above), Fort Worth advanced several LGBT initiatives that resulted in the smaller, more conservative city receiving a higher score than Dallas on the Human Rights Campaign's first two editions of the Municipal Equality Index. 
But this year, Dallas jumped back on top, receiving a 91 on the MEI compared to Fort Worth's 83.  
One thing that hurt Fort Worth's score this year was the unexplained disappearance of LGBT issues from the city's official federal legislative agenda, even though they'd been included following the Rainbow Lounge raid.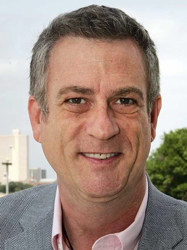 On Tuesday night, the Fort Worth City Council rectified that problem, unanimously approving a resolution placing support for the Employment Non-Discrimination Act on its legislative agenda for this year. Given that ENDA seems largely dead, we're assuming the resolution will mean support for a comprehensive federal civil rights bill — which would roughly mirror Fort Worth's existing nondiscrimination ordinance. 
From The Fort Worth Star-Telegram: 
The federal legislative agenda came up for a council vote on Dec. 9, but [City Councilwoman Ann] Zadeh made the motion to delay approving it after David Mack Henderson (right), president of Fairness Fort Worth, told her that legislation seeking nondiscrimination laws for the LGBT community was not on the agenda.

"We are just asking for what we already had," Henderson said.

"We had been frustrated that it fell of the radar, though I'm told that it wasn't intentional. Still, any constituency wants to know that they matter, and we do. Fort Worth and other major cities in Texas are best represented with legislative packets that put our best foot forward and are progressive both for our citizens and for economic development."

Zadeh said she would like to see the nondiscrimination legislation added the city's agenda for the Texas legislative session, which begins next week.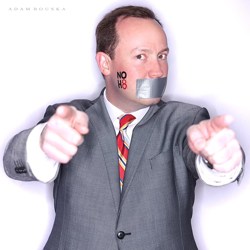 Meanwhile, on the other side of the Metroplex, Dallas was celebrating a 10-point increase in its MEI score this week, which allowed it to jump both Fort Worth and San Antonio and put Big D second behind only Austin (100) in Texas. 
In March, the City Council passed a resolution supporting equal rights for city employees, citizens and visitors and committing to address any unequal treatment of LGBT people. The city's Human Resources department updated its plan to play for transgender psychotherapy and hormone replacement.

In May, the city updated its Family Medical Leave Act ordinance to allow care of a "designated care recipient" as a reason to utilize it. In June, the Dallas Public Library sponsored LGBT programs and a designated book section, which brought the city points for the "visibility" of its LGBT efforts.

City Council members on the Budget, Finance and Audit Committee Monday praised city employees for prioritizing the work.

"Staff has taken the ball and run with it so well," Philip Kingston (right) said. "When you see an outstanding effort like this, you can tell people really bought into the idea."