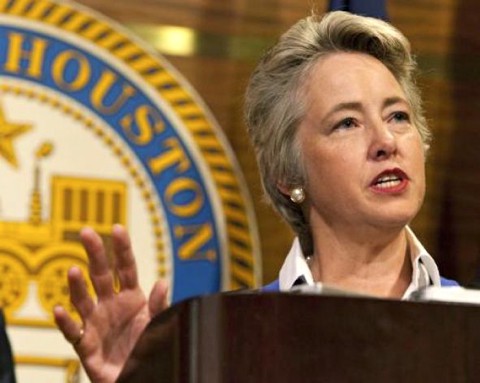 Eight months after the Houston City Council passed an Equal Rights Ordinance prohibiting anti-LGBT discrimination, a jury trial is scheduled to begin today in the lawsuit aimed at repealing the measure. 
But don't expect a verdict anytime soon: The trial could last six weeks or more as jurors go over thousands of pages of signatures on a petition to repeal the ordinance to determine how many are valid.
The trial will have little to do with the merits of the ordinance, which prohibits anti-LGBT discrimination in employment, housing and public accommodations. Houston was the last major US city to pass such an ordinance, but its enforcement is on hold pending the outcome of the legal proceedings. 
After the council approved the ordinance in May, anti-LGBT groups said they turned in more than 30,000 signatures on a petition to repeal it. However, city officials rejected the petition, saying it had only 16,500 valid signatures, fewer than the 17,269 needed to force the City Council to repeal the ordinance or place it on the ballot.
Anti-LGBT groups responded by filing a lawsuit, which resulted in a right-wing media firestorm after attorneys for the city subpoenaed the sermons of pastors who led opposition to the ordinance. Mayor Annise Parker eventually withdrew the subpoenas, but that didn't stop the anti-LGBT groups from staging an "I Stand Sunday" rally featuring Mike Huckabee, Phil Robertson and the Benham brothers. 
In court documents, the city's attorneys have accused anti-LGBT groups of fraud and forgery in gathering signatures, and they've filed a motion seeking summary judgment that could end the trial before it begins. 
If the trial proceeds and the anti-LGBT groups prevail, the ordinance likely would appear on the ballot in November. If the city prevails, the ordinance would finally go into effect. However, knowing the opposition, we're pretty sure they'd appeal. 
Out lesbian Houston Mayor Annise Parker has said she feels sorry for jurors who must sit through the trial but added the city will do whatever's necessary to defend the ordinance.   
Jury selection was scheduled to begin this morning, with opening arguments set for Tuesday. Stay tuned to Towleroad for continuing coverage.