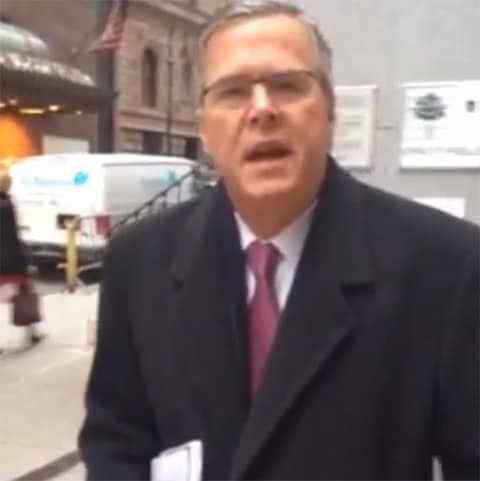 Former Florida Governor Jeb Bush has announced the creation of a new political action committee (PAC) as he continues to explore a presidential bid in 2016, The Washington Post reports. Bush made the announcement on social media, posting a video on Instagram and Facebook in both English and Spanish: 
In a video posted on the social-media site Instagram, Bush, walking casually in a dark winter jacket on a city street, said, "Hey, everybody, today we're setting up the Right to Rise PAC, which is a PAC to support candidates that believe in conservative principles to allow all Americans to rise up."
Not every commenter on the video was impressed. "What an awkwardly staged video: not looking that 'hip' to this Millennial voter, Jeb!" wrote one person.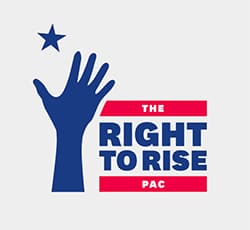 The name for Bush's PAC is meant to show the type of Republican Bush views himself to be, one focused on combating poverty and joblessness and the so-called "policies of opportunity": 
An admirer of the late New York Republican Jack Kemp, whose politics revolved around poverty issues, Bush is hoping to cast himself as a new kind of Republican, in the Kemp mold, by touting his ideas on economic empowerment. (Rep. Paul Ryan, the GOP's 2012 vice-presidential nominee, has frequently used the phrase "right to rise" in speeches, as Bush has noted.)
Speaking at the Jack Kemp Foundation's awards dinner in 2013, Bush said, "We are a center right country but conservatives won't govern again soon unless we adopt the Kemp example to get outside our comfort zones, and to listen, learn and persuade."
He added, "If he was with us now, I think he would agree we have strayed from the politics of winning, from the policies of opportunity and from achieving the governing needed to accomplish big things."
You'll recall that Bush recently suggested that gay marriage should be put to a public vote, saying of gay marriage in Florida, "It ought be a local decision. I mean, a state decision. The state decided. The people of the state decided. But it's been overturned by the courts, I guess." Bush walked back those remarks with a more calculated statement in which the former Governor and member of the famed political dynasty tried to not sound the bigot alarm yet made sure to invoke the outrage about gay marriage currently en vogue among right-wing-nuts: the cry of "religious liberty." Said Bush,
"We live in a democracy, and regardless of our disagreements, we have to respect the rule of law. I hope that we can show respect for the good people on all sides of the gay and lesbian marriage issue – including couples making lifetime commitments to each other who are seeking greater legal protections and those of us who believe marriage is a sacrament and want to safeguard religious liberty."
Watch Bush's announcement, AFTER THE JUMP…