Peter Coors, the Chairman of the MolsonCoors Brewing Company and MillerCoors, has withdrawn from a speaking appearance at the rabidly anti-gay Legatus organization, after attention was brought by Good as You blogger Jeremy Hooper earlier this week.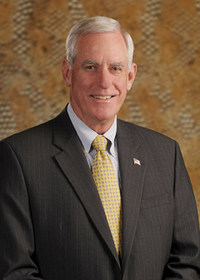 Coors joins actor Gary Sinise and FOX News Anchor Bret Baier in pulling out of the proceedings, which were set to take place at the end of the month.
If we can find an official statement from Peter Coors we'll post it, but MolsonCoors responded to an inquiry from blogger Joe Jervis in a tweet, saying "Thanks for sharing your concerns with us. Pete Coors was previously unaware of the controversy surrounding that organization's position on LGBT issues and will not be speaking at the summit."
The Legatus organization, as we reported earlier, espouses a number of ugly, discredited and extremist views on homosexuality, including the notion that same-sex attraction is a "disorder" that can be "cured".
While neither Sinise, Coors, nor Baier addressed the substance of those views or renounced them, choosing to use similar talking points — "they were unaware of the controversy" — it's good to see that exposing them to the light of day can make a difference.
Nice work, Hooper.
We should note that several people, including NYC Archbishop Timothy Dolan, Louisiana Governor Bobby Jindal, and a few others are still on the list.