NEW MUSIC: St. Vincent, Kate Tempest, SOAK, Colour of Spring, Brash Flair, Girl Detective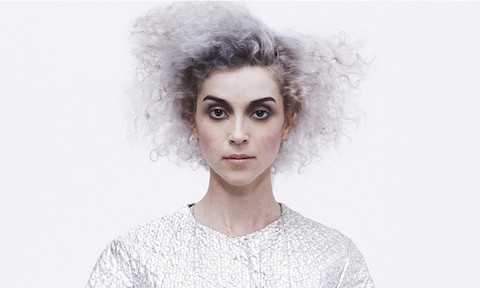 New Music is brought to you weekly by Deadly Music!, which covers mostly indie/alternative music as well as electronica, ambient/modern classical, pop and anything really, really good.
Most tracks are available on a Soundcloud playlist, some of them on a Spotify playlist….both of which are embedded at the end of this post.
You can sign up for weekly updates from Deadly Music! at the end of this post.
***
St. Vincent: "Bad Believer"
St. Vincent (above), aka Anne Clark, unexpectedly scored the most successful album of her career – and a Grammy nomination – with last year's release of her self-titled 5th album. Unexpected because Clark remains something of a fringe artist, not so much when you actually hear the album, undoubtedly one of the stand-outs of 2014.
Just released is a brand new song "Bad Believer" which will be featured on a forthcoming deluxe edition release of St. Vincent, which features four new songs and a DARKSIDE remix of "Digital Witness".
The new tracks include recent US Record Store Day only single "Pieta" and "Sparrow", and the previously Japanese-only track "Del Rio".
 ***
Kate Tempest: "Bad Place For A Good Time"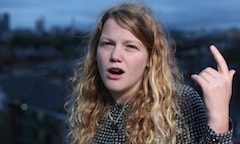 London-based rapper, singer, poet, novelist and Mercury Music Prize nominee Kate Tempest is back with a haunting, stripped back new piano-led track about life in the city.
Last year, on top of releasing album Everybody Down – each track correlates with a chapter in his novel The Bricks That Built The Houses – without a doubt one of the best albums of the year, Tempest was selected for the Poetry Society's Next Generation Poets. In 2013 she won the Ted Hughes prize for Brand New Ancients, her self-performed epic poem set to a live score.
Rap but not as you know it, Tempest oozes the brooding confidence that came from nowhere on Everybody Down.
 ***
Listen to new tracks by SOAK, Colour of Spring, Brash Flair and Girl Detective, AFTER THE JUMP…
SOAK: "Sea Creatures"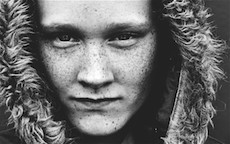 SOAK, aka Northern Ireland teen Bridie Monds-Watson, would appear to have the world at her feet.
A critical darling for the last couple of years, Bridie spent last summer on the European festival circuit, has worked with CHVRCHES and is currently putting the finishing touches to her debut album with the help of Tommy McLaughlin from Villagers.
Written when she was 16, SOAK's latest release "Sea Creatures" is a beautiful, lilting piece of orchestral pop written for a friend who was dealing with bullying.
To support the release, SOAK is embarking on a free tour of skate parks (yes, skate parks) around Ireland and the UK next month.
Have a listen to "Sea Creatures" and bona fide Spotify hit "B a noBody".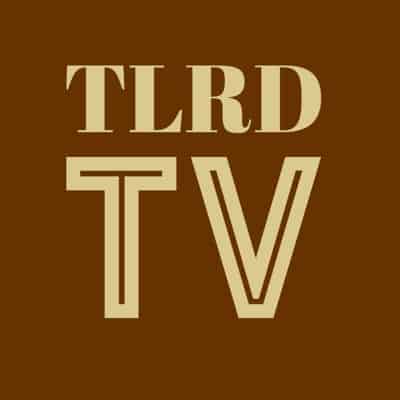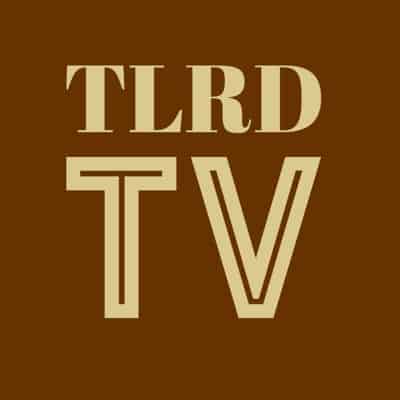 ***
Colour of Spring – "Honey" / "Skin"
Colour Of Spring is a Yorkshire, England-based shoegaze four piece consisting of Shane Hunter, Robin Chamberlain, Tom Gregory and Bryce Gibson.
Their lush fuzzy sound is indebted to the back catalogs of My Bloody Valentine and The Cure along with 90s acts like Ride and Lush and contemporaries including The History of Color TV and Seasurfer.
Have a listen to brilliant debut double a-side single "Honey" / "Skin"
***
Impossible Colors Club: Brash Flair – "Counting On You" / Girl Detective – "Remember Me"
Chicago-based label Impossible Colors has just released number five in a series of 12 split cassingles.
This one features tracks by dreampop / electronica duos Brash Flair and Girl Detective.
RIYL: Early Pet Shop Boys, Cranberries, Cocteau Twins, Hockeysmith, The Cure.
***
Soundcloud Playlist
Spotify Playlist