NYT wonders, What's happening to New York City's skyline? "Get used to the rise of what are called pencil towers. There will be more, with a dozen or so planned in the next several years in mid-Manhattan, as the city's silhouette yields to a new era of Slim Jim buildings with small footprints that build straight up, not out, as 432 Park does from a base of only 93 feet by 93 feet."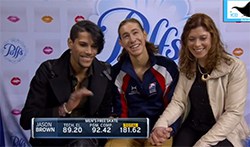 Meet Jason Brown, the new U.S. Men's National Figure Skating Champion.

Melissa McCarthy, Kristen Wiig, Leslie Jones and Kate McKinnon reportedly cast in all-female remake of Ghostbusters.

Meanwhile, Disney is said to be eyeing Chris Pratt to re-start the Indiana Jones franchise.

Republican Governor of Indiana Mike Pence wants to create a state-run and funded news network: "[It will] make pre-written news stories available to Indiana media, as well as sometimes break news about his administration, according to documents obtained by The Indianapolis Star. Pence is planning in late February to launch "Just IN," a website and news outlet that will feature stories and news releases written by state press secretaries and is being overseen by a former Indianapolis Star reporter, Bill McCleery."

Take a listen to "Salted Wound," Sia's song off the 50 Shades of Grey soundtrack.

Kim Kardashian says Bruce Jenner is on a journey.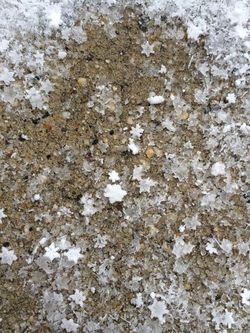 Frozen fractals all around: many witness snowflakes in the form of "perfect stars" during Blizzard 2015.

Adam Lambert and Queen performed in Paris yesterday.

Neil Patrick Harris dishes out some Oscar scoop that is particularly musical in nature.

Leelah's Law needs your help: "There's a petition on the White House website, 'Enact Leelah's Law to Ban All LGBTQ+ Conversion Therapy.' If the petition receives 100,000 signatures within the first 30 days, the White House will respond. Right now, the petition has 67,259 signatures, and needs 32,741 more to qualify by February 2. While it won't guarantee a bill or a law, greater awareness means greater possibility for action."

D.C. Mayor Muriel Bowser meets and greets recipients of grants doled out by LGBT charitable group Brother Help Thyself at the D.C. Eagle: "I want to acknowledge the owners and friends and future patrons of the DC Eagle," she said. "Let's hear it for DC Eagle!"

Broadway alum Kyle Dean Massey joins ABC's Nashville as "one of the most successful singer-songwriters in Nashville who also happens to be openly gay."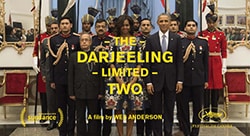 President Obama's trip to India re-imagined as a Wes Anderson movie.

Adam Scott and Jason Schwartzman discuss state of the art prosthetic penises.

Same-sex marriage could bring in $10.6 million for Mississippi.

Jared Leto may be off the market.

Nick Jonas talks to Rolling Stone about whether he's become a "new gay icon": "I don't know if I'd necessarily call myself a gay icon. But my goal in the last year was to expand and grow as a person and an artist, and embracing my gay fans was a priority. Some of my gay friends have thanked me for that, and that's a really good feeling."

Jonas will also be joining the cast of Ryan Murphy's latest TV show, Scream Queens alongside Joe Manganiello, Lea Michele, Emma Roberts and Jamie Lee Curtis.

Remembering the "barely remembered gay victims of the Nazi concentration camps" on International Holocaust Remembrance Day: "It is estimated that between 5,000 and 15,000 gay men were detained in concentration camps under the Nazi regime, persecuted under Paragraph 175 of the German Criminal Code, which proscribed sexual acts between men. (In total, between 1933 and 1945, around 100,000 men were arrested under Paragraph 175, half of whom were sentenced.) While the Gestapo directive expanding incarceration beyond regular prisons was issued on April 4, 1938, gay men were among the first victims of the Holocaust to be rounded up and interned in concentration camps starting in 1933."