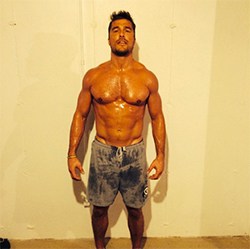 Chris Hemsworth ditches the long locks, now looks like Val Kilmer.

The Bachelor, a.k.a. Prince Farming, gets beefy.

Nike to release self-lacing shoes.

Jonathan Groff and the boys of Looking hit the red carpet.

Justin Theroux looks tan and toned on vacation.

Fox News reporter says political correctness to blame for Paris terrorism attack: "The jihad will continue until the world decides to stop being so politically correct."
NAACP office in Colorado is bombed: "The FBI is investigating an explosion at the Colorado Springs, Colorado chapter of the nation's oldest civil rights organization ,the NAACP. The explosion was caused by an IED, or improvised explosive device, that was placed adjacent to an exterior wall of the group's offices, located in a small strip mall. Reports state that there were no injuries, but it could have been much worse. A can full of gasoline was set near the IED, but did not ignite."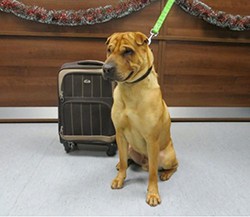 Who would abandon this adorable guy?

ESPN Magazine writer slams NFL for cowardice on the question of Michael Sam having a place in the league: "Sam kissed his partner on national television. Sam was praised for his courage. Sam ended the year unemployed. As comforting as it'd be to believe that he did not make a team because there were better players, it will be interesting to see whether more gay players will be willing to come out before their roster spots are secure. Maybe Sam just wasn't good enough, but part of me believes kissing his partner made him an activist in the eyes of conservative front offices and not worth the risk. Maybe the NFL isn't as ready as it would like to believe."

Nick Jonas to play a fraternity brother in the new comedy Goat produced by James Franco's Rabbit Bandini production company.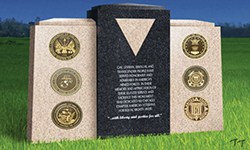 LGBT monument planned for Chicago.

A majority of Idahoans now support the "add the words" bill that would add protections for LGBT people in housing, employment and business.

Actor Freddie Fox says his character on the upcoming show Cucumber, from Queer as Folk creator Russell T. Davies, is "hard-wired to f*ck": "I think his raison d'être for life has become so much about sex and about the pleasure and the gratification for that, he's become 'pornified' as it were. That's certainly an interesting reflection into a character who reflects the way that sexuality is tending to go in the modern age."

Speaking of QAF, the original cast is set to reunite.

Original Plumbing Magazine, "dedicated to the lifestyle and culture of transgender men," celebrates its 15th Issue.

NYT blasts Jeb Bush's attempt to walk the tightrope on marriage equality in Florida: "Mr. Bush's call for compliance and civility was commendable, although it is hard to see how allowing gay couples and their children the dignity that comes with marriage threatens anyone's religious liberty."