Veto be damned: House overwhelmingly passes bill approving the construction of the Keystone XL pipeline.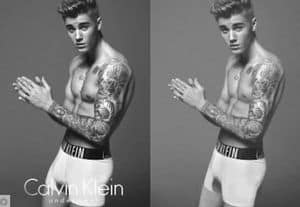 Looks like Calvin Klein did some hefty photoshopping in the bulge and pecs department for the new ad featuring Justin Bieber. 

 Mark Wahlberg's wife Rhea Durham isn't a fan of it. "My baby was the 1st and the best and not to mention…..wow the retouching," she tweeted. 

 Gay marriage takes center stage in Israeli election campaign. 

 The British Academy of Film and Television Awards nominations have been announced and The Imitation Game looks to be in great standing. See the full list here. 

 Obama proposes making community college tuition-free for "responsible students"

 Amedy Coulibaly, the man killed earlier today after allegedly taking hostages at a Paris supermarket, apparently met with France's then-President Nicolas Sarkozy back in 2009 hoping for a job.

 The Iowa Department of Transportation is developing a smartphone app that allows drivers to access their licenses digitally.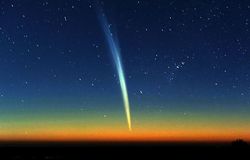 How to catch a green glimpse of Comet Lovejoy this weekend.

 The long awaited movie version of Wicked may hit theaters next year, according to producer Marc Platt. 

 A Massachusetts woman who thought she had simple stomach pains went to the hospital and found out she was already nine months pregnant…giving birth in less than an hour later. 

 Sports anchor Bryant Gumbel on the topic of gay and transgender athletes. "It's an interesting topic, I think, about the times we live in: That our arguments now are, 'If we do another transgender story, do we risk being exploitative?' At a certain point, we have to ask ourselves, 'Are we doing it because of its sensational value?' Which I think is a very mature question to have to ask."

 Andrew Garfield and Emma Stone give one fan an epic photobomb inside a NYC restaurant. 

 A look at what Windows 10 has to offer - Cortana digital assistant, group tabs, web page annotations.

 NYT: Boston welcomes Olympic bid with trepidation and traffic jokes.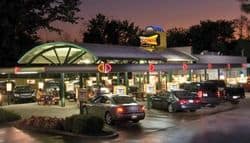 A look at why Americans are more in love with Sonic than McDonald's. "Sonic, the fourth largest burger chain in the country, has taken that credence to heart, doubling down on the notion that there's little reason to clutter its menu with healthy options, like salads and wraps. Instead, Sonic focuses on ensuring that its hamburgers and french fries remain as affordable as possible. And it seems to be paying off."

 Is Paris Hilton getting cozy with Superman himself?