North Dakota's Senate is again considering a nondiscrimination bill that would protect LGBTQ people from being discriminated in the workplace on the basis of their sexual orientation and gender identity. Nebraska currently has an abysmal record on LGBT civil rights according to the Human Rights Campaign's 2014 State Equality Index report. The Dickinson Press reports: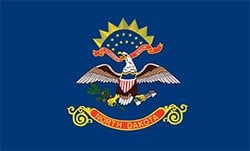 Sen. Carolyn Nelson, D-Fargo, is the primary sponsor of Senate Bill 2279, which is similar to bills brought forward in 2009 and 2011 that failed to pass.
"The reason I think that this bill is important is that I think that the young people are looking at not only getting a good job but moving to communities that are accepting," Nelson said. "Despite the fact that Fargo and Grand Forks are pretty liberal and above board, there are a lot of places in North Dakota that are not yet there."
The nondiscrimination bill could have an impact on Nebraska's job market and the type of companies and talent the state will be able to lure: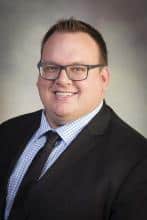 Rep. Josh Boschee, D-Fargo, a co-sponsor of the bill, said one way supporters of the bill are appealing to the Legislature's conservative majority is pointing to the positive effect it will have on workforce development and attracting businesses to the state.
"We continue to need to fill jobs in the state," Boschee said. "As someone who has done a job search and looked throughout the country and is gay, the first thing I do is look at the laws on the books — what are the protections afforded to me at my place of employment."
Should the bill pass, the Department of Labor would be empowered to investigate claims of discrimination based on sexual orientation or gender identity, an authority it does not currently have.
Nebraska's current non-discrimination laws only include protections for "race, religion, sex, national origin, age and physical or mental disabilities."
The bill is thought to have bipartisan support at this time. Here's to hoping it passes.