The winning bidder on the Fire Island Pines commercial district which went up for auction yesterday is Ian Reisner, a real estate developer and the owner of the Out NYC hotel. Reisner's bid was $10.1 million, the NYT reports: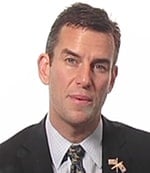 In a telephone interview, Mr. Reisner said he, his business partner and a small team of investors planned to spend $4 million over the next 18 months to "renovate and rejuvenate" the property, which includes a hotel, a nightclub, a restaurant, a bar and retail space.
"My idea for the Out was to have a place for L.G.B.T., because we didn't have that at the time," said Mr. Reisner, who said he has been visiting Fire Island Pines since he came out as gay in 1989. "The Pines is the Out."
Mr. Reisner bought the property in a partnership with P.J. McAteer, who manages the Sip-N-Twirl, a nightclub in the Fire Island Pines commercial district.
Full story here.
According to the paper, an opening bid failed to meet the $12 million reserve, and Reisner negotiated the terms privately.
The Fire Island Pines Property Owners Association (FIPPOA) appears to be thrilled with the new owner, writing, on Facebook:
FIPPOA is delighted with the news of the sale of the commercial properties in the Pines and congratulates Ian Reisner and P.J. McAteer for pulling off the purchase. The new owners led by Ian and PJ are long time Pines residents and either Pines or NYC businessmen. This bodes well for the success of the new venture. This is a WIN WIN for the Pines!