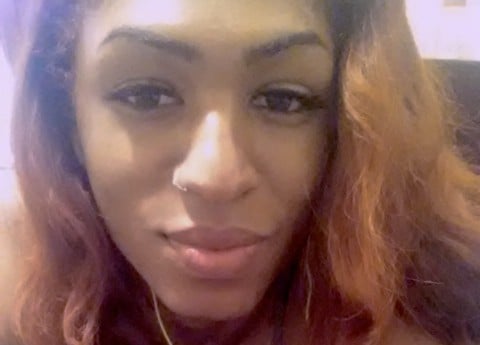 After weeks of pressure from LGBT groups, Saks Fifth Avenue has withdrawn a court filing in which the department store chain alleged it has a right to discriminate against transgender workers. 
BuzzFeed reports that attorneys for Saks on Monday withdrew their motion to dismiss a lawsuit filed by Leyth Jamal (above), a transgender woman who worked at the company's Houston Galleria store. 
Jamal sued Saks for wrongful termination based on sex in violation of Title VII of the federal Civil Rights Act of 1964, in addition to a hostile work environment, retaliation and breach of contract. 
In their motion to dismiss, attorneys for Saks shockingly alleged that transgender workers aren't protected against discrimination under Title VII — despite findings to the contrary from both the federal Equal Employment Opportunity Commission and US Attorney General Eric Holder. 
Attorneys for Saks also misgendered Jamal and argued that Saks isn't bound by the nondiscrimination policy in its employee handbook, which includes gender identity. 
In response to Saks' filings, the Human Rights Campaign suspended the company's score of 90 on the Corporate Equality Index. HRC also joined the National Center for Lesbian Rights in filing a brief in Jamal's case supporting her claim under Title VII. Meanwhile, New York Attorney General Eric Schneiderman launched an investigation into Saks' transgender-related employment practices in the Empire State. 
Saks finally relented, and in withdrawing their motion to dismiss, the company's attorneys wrote: 
"Saks is confident that, as this matter proceeds, the facts will demonstrate that Plaintiff's allegations are wholly without merit, that Saks did not discriminate against Plaintiff, and that Saks' policies and procedures are effective in ensuring an inclusive and diverse workplace free of discrimination and harassment."
Also Monday, the Department of Justice filed a Statement of Interest in the case supporting Jamal's claim under Title VII, BuzzFeed reports. 
It will be interesting to see how Jamal's case plays out from here, but it's already had a lasting impact. If nothing else, it's doubtful we'll see too many more major corporations with a record of support for the LGBT community claiming Title VII doesn't protect transgender workers.