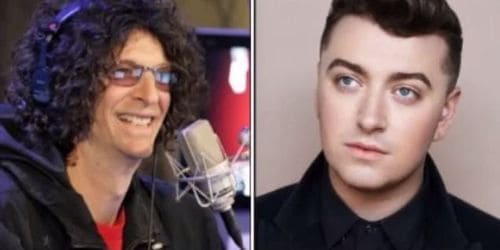 Sam Smith took to Twitter over the weekend to respond to shock jock Howard Stern's backhanded compliment last week that the crooner was a "chubby and gay" one-hit wonder and an "ugly motherf–er."
Tweeted Smith:
Can't believe what I've just read.

— SAM SMITH (@samsmithworld) January 25, 2015
Ignore.

— SAM SMITH (@samsmithworld) January 25, 2015
He also retweeted a note of encouragment from actress Bonnie Hunt: 
@samsmithworld Sam, you never let all the amazing reviews go to your head, Pls never let negative remarks go to your heart. You are loved

— Bonnie Hunt (@BonnieHunt_real) January 25, 2015
For those keeping track, Smith has two songs on the Billboard Hot 100 chart this week "I'm Not the Only One" and "Stay With Me". His debut album In the Lonely Hour has sold over 1.2 million copies and was the third best-selling album of 2014 behind Taylor Swift's 1989 and the Frozen soundtrack. 
[h/t Buzzfeed]