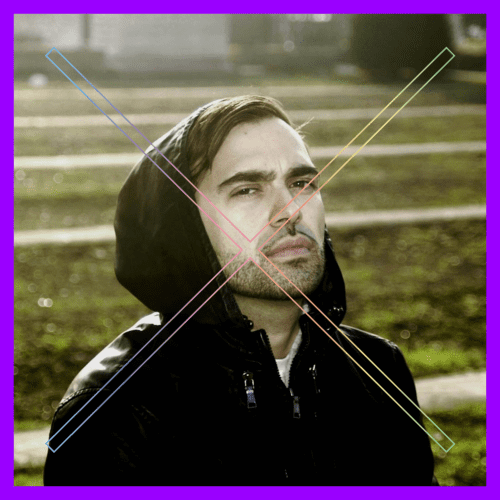 BY OCCUPY THE DISCO / JOSH APPELBAUM
Fiorious: 'Fever'
We first introduced you all to electro funk/disco/pop artist Fiorious back in 2012, and his queer disco sensibilities and New York style immediately struck a chord with us.  
The Bronx-born artist quit his day job as a pop music journalist and moved to Europe to start a music career of his own.  As a follow up to his 2012 self-titled album, Fiorious is prepping his Danceteria EP for release this month.  'Fever' is the first release from said EP – and combines some really fun funk and disco elements into an upbeat track.  I'm definitely looking forward to seeing what else this guy has in store for us in 2015, but for now you can grab this track as a free download here.
Fill your plate with more new music, AFTER THE JUMP…
English pop singer Indiana is dropping her debut album No Romeo later this month. I'm enjoying her haunting vocals against the European pop production on the tracks I've heard thus far; it's reminiscent of the likes of Florrie and Ellie Goulding. Famed disco-pop producer Fred Falke has given his spin to her release 'Only The Lonely,' adding an uptempo backing to the song that fits perfectly with Indiana's musical stylings.
Out artist Sam Sparro has been in the studio prepping his follow up to 2012's massive Return to Paradise. While we're eagerly awaiting the next official release from this talented singer, he's thrown us a small little Easter egg to keep us satisfied in the interim.  It comes in the form of a cover of one of my favorite Aaliyah songs, 'Rock The Boat.' 
We've featured Bondax more than a handful of times here on Towleroad -and the British duo is back with an upbeat track featuring the lush vocals of Ayah Marar.
It's always nice to hear house tracks from seasoned DJs and producers where you can hear their early club influences and experiences coming to the forefront of their production.  Steve Lawler, whose held residencies at institutions like NYC's Twilo and Ibiza's Space, drops his new (yet very early 90's sounding) single 'House Record' this week via label Hot Creations.
Late Nite Tuff Guy is back to what he does best: re-edits of popular and sometimes forgotten tracks from the past.  This time around, he takes a funky stab at Malcolm McLaren's 'Buffalo Girls.'
Rounding out this week's picks is a disco re-edit called 'Ya Don't Stop' by one of my go-to producers for disco DJing tracks, Dr. Packer.
The OXD Mirror is a weekly music column brought to you by the boys of OCCUPY THE DISCO (OXD), a New York City based collective created by three music lovers, Ru Bhatt, Josh Appelbaum, and Tad Haes, who want to share their love for disco, house and dance music with the world.   
OCCUPY THE DISCO (OXD) curates and recommends music events to the gay community in NYC—in an effort to move the focus of the nightlife scene beyond the promoter and venue and to the music itself. OXD's goal is to educate, entertain, engage and empower the gay audience to reclaim their ability to question and experience the unknown. The OXD Mirror will serve to showcase tunes that are definitely off-the-beaten-path but rightfully deserve the attention of the gay ear.  
Be sure to check out these tracks and more on our Spotify Playlist. For more information on OXD, check out our website and accompanying blog at www.occupythedisco.com, like us on Facebook, or follow us on Twitter: @OccupyTheDisco.