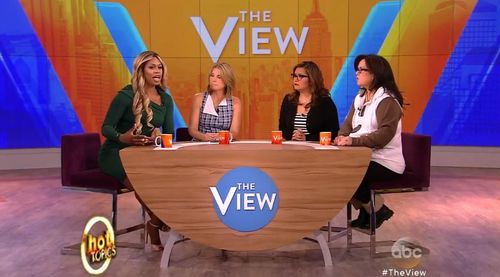 17-year-old Leelah Alcorn's tragic suicide was a talking point on recent episodes of both The View and The Talk.
Leelah, you'll recall, stepped in front of a tractor-trailer late December after being subjected to months of abuse and isolation at the hands of her parents after she came out to them as transgender.
Choking up on The View Thursday, guest co-host Laverne Cox recounted her own struggles growing up, including a suicide attempt at age 11.
Said Cox: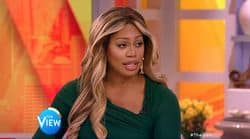 I did an 'It Gets Better' video, but I was also very critical of it. It got better for me when I learned how to reach out and get support, when I really did the work to truly love myself. And that's a lot of work, but you can't do it alone. And I don't want to demonize her parents, her parents must be going through the worst thing any parent would go through. But I think what they did by isolating her and not supporting her, she didn't feel like she could reach out for support, I think that's the worst thing you can do.
The ladies of The Talk were also critical of the way Leelah's parents handled things, with Aisha Tyler saying: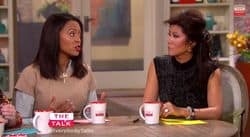 Every parent of a transgender child should understand that this is not a phase, that it's not a fashion trend. When your child comes to you and says "I feel like I'm a girl in a boy's body" you have to listen to your child and love them. They need your support. They don't need you to tell them that they're a bad person or that the devil is in them.
Sarah Gilbert teared up saying "I just think it's more important to let go of the idea that you have a son than to lose your child" while Sheryl Underwood spoke at length about Leelah's "Christian bully" parents: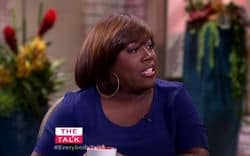 That is not what Christianity is all about. You're going to drive people away from what Christian love is truly all about. And I'd like to see this family, especially this mother, instead of trying to defend something that is definitely wrong to almost every mother in this room, get on your knees and ask your child and ask the Lord to forgive you for anything you did to hurt your child.
Watch the segments, AFTER THE JUMP…