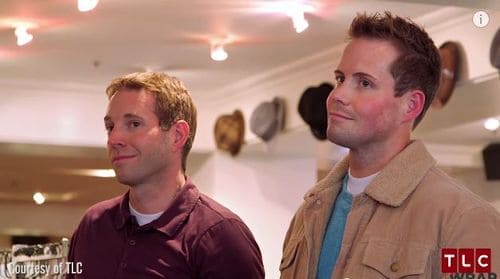 A petition calling for the cancellation of TLC's new Mormon-centric reality program "My Husband's Not Gay" has drawn the network's attention before the documentary premieres this Sunday. 
"As a devout Christian, I understand the important role faith plays in the lives of the show's main characters," writes Josh Sanders, who started the petition. "As a gay Christian man who's seen first hand how this message can harm people, I am calling on TLC to cancel "My Husband's Not Gay" and to stop telling America that LGBT people should lie to themselves and to their faith communities about who they are and who they love."
Sanders continues:
"The men featured in this show deserve to be shown compassion and acceptance. Perhaps even more importantly, TV viewers need to know the horrific consequences of trying to change who you are.

Instead, TLC is presenting victims' lives as entertainment, while sending the message that being gay is something that can and ought to be changed, or that you should reject your sexual orientation by marrying someone of the opposite sex."
Currently, the petition has just under 100,000 signatures. As word of the petition spread, TLC made a point of issuing an official statement to US Weekly magazine reaffirming its decision to air the program.
"TLC has long shared compelling stories about real people and different ways of life, without judgment," said a network representative. "The individuals featured in this one-hour special reveal the decisions they have made, and speak only for themselves."
The Salt Lake Tribune, meanwhile, reports that three of the Utahns profiled on the show are closely tied to groups that peddle dangerous, discredited conversion therapy:
Preston "Pret" Dahlgren is the former chairman of Evergreen International, a Mormon-linked organization that promoted so-called "reparative therapy." After Evergreen shut down last year, Dahlgren joined North Star International – yet another such group – as a board member.
His wife, Megan, has worked with three "reparative therapy" groups — Evergreen, North Star, and People Can Change.
And Jeff Bennion, another of men profiled in "Not Gay," is a spokesman for North Star.
None of this is mentioned even in passing in the special. Which is a clear attempt to deceive the viewers.
"My Husband's Not Gay" airs this Sunday on TLC. Watch the trailer for the program AFTER THE JUMP…