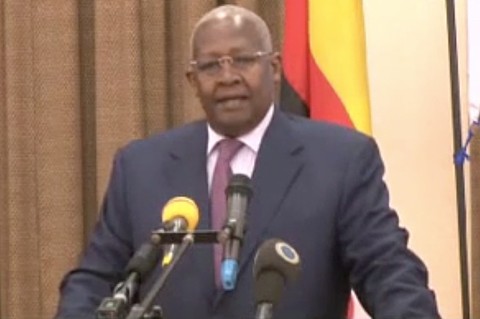 Sam Kutesa, the President of the United Nations General Assembly whose election was protested internationally by LGBT rights groups because of his hand in Uganda's Anti-Homosexuality law and comments referring to gay people as "disgusting", returned to his home country this week and immediately engaged in some braggadocio with regard to that controversy, Uganda's Daily Monitor reports:
Mr Kutesa, who is in the country on an official visit since his election last June as president of UNGA, said he has not been mistreated nor has Uganda been depicted in bad light over the Anti-Homosexuality Law, which was struck down by the Constitutional Court.
"It is not a problem. I had been nominated by my country Uganda and the African continent had endorsed me," Mr Kutesa said.
To drive the point home that the pro-gay could not succeed in blocking his candidature, Mr Kutesa used an adage: "No matter how much noise the frogs make, they cannot stop a cow from drinking water."
Commenters on the Monitor aren't too pleased with Kutesa's behavior.
Writes one:
"When will NRM ministers learn to show some magnanimity? Kutesa has better things to talk to the press about than dwelling on the past and noisy frogs and a cow drinking water for he is acutely aware that his government is milking the cow without feeding it."