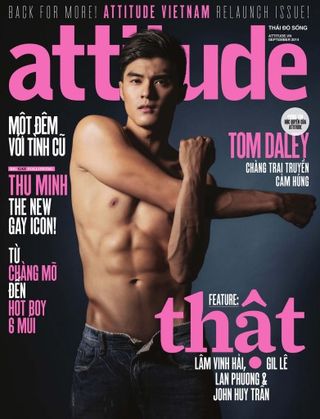 In addition to owning the Vietnamese edition of Attitude magazine, To Cong Hung is alleged to have run the website operations for 12bet.com, a multimillion-dollar gambling site based in Vietnam.
Police authorities in Ho Chi Minh City arrested 10 people including Hung last week in a crackdown of the website's illegal activity.
According to 12bet.com's records, the site handled almost 1 trillion Vietnamese dollars (about $47 million USD) worth of transactions last year connecting to sports-based betting.