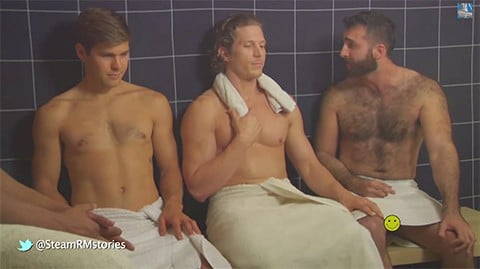 The boys from the popular YouTube series "Steam Room Stories" are back and this time they discuss "your number," or as they refer to it, "the tail talley." 
Watch as the lads discuss quantity versus quality, AFTER THE JUMP…
The latest video also features something of a wardrobe malfunction. But don't worry, it's still work friendly thanks to an expertly placed happy face (pictured above).
And, in case you missed them, don't forget to check out their previous episodes about the gay birthday, bears, the hankie code, and Halloween.