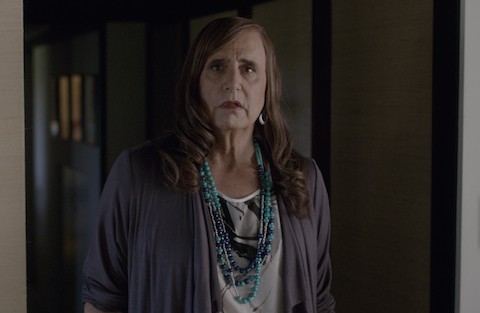 Those of you looking for a way to sit out the cold weather today might consider binge-watching Transparent, Amazon's Golden Globe-winning series about an L.A. family and its three adult children adjusting to their father's coming out as a trans woman.
Amazon is allowing anyone to view the entire series for free all day today. The catch is that they'll try to hook you into signing up for its Amazon Prime service at a discounted rate.
The show will be at Amazon.com/transparent.
Also, check out our Bobby Hankinson's interview with star Jeffrey Tambor here.