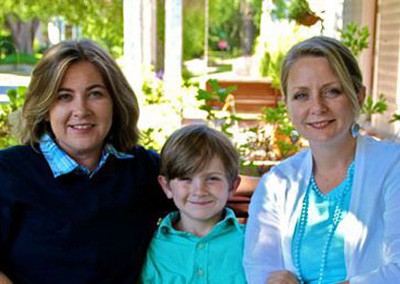 Alabama probate judges who refuse to issue marriage licenses to same-sex couples beginning Monday — but continue to provide them to opposite-sex couples — could face fines and jail time, according to legal experts.
AL.com reports: 
"If the (federal) court issues an order and they refuse to comply with the order, then the court can find them in contempt of court, which could result in a fine or incarceration until they purge themselves of the contempt," former U.S. District Court Judge U.W. Clemon said. "I don't think that's likely to happen," he quickly added.
With Alabama set to become the nation's 37th marriage-equality state, several probate judges say they'll stop issuing marriage licenses altogether, decline to provide them to same-sex couples, refuse to sign them, or no longer perform marriages. 
MSNBC described the issue as a "constitutional crisis," which seems like a bit of an overstatement but apparently is what right-wing groups are hoping for. From AL.com: 
"It would be a significant clash of judicial power," said Mat Staver, Founder and Chairman of Liberty Counsel which represents five or six Alabama probate judges. … 

If a same-sex couple comes to an Alabama probate judge Monday and is denied a marriage license, then it would likely result in that couple filing a federal lawsuit against the probate judge, Clemon and others said. Or the couples could ask to intervene in the case in Mobile and seek an order from that judge.

"Given the current state of the law they could probably get an injunction," Clemon said.
The fact is, the probate judges who plan to resist marriage equality represent a small fraction of the total number in Alabama, and an even smaller fraction of the state's population — which is largely concentrated in cities like Birmingham, Montgomery and Mobile, where same-sex couples will be able to obtain marriage licenses.
Given that residents don't have to obtain marriage licenses in the county where the live, this will amount to a relatively minor inconvenience for a few same-sex couples in rural areas — but perhaps a major one for these judges' constituents in the long term:  
David Kennedy, an attorney for plaintiffs Cari Searcy and Kim McKeand in Mobile, said the law is ambiguous as to whether probate judges unilaterally can stop issuing licenses. But it is "incredibly foolish" either way, he said. "I think it's doing an incredible disservice to the residents of their county," he said.
With Roy Moore as the state's chief justice, it seems likely the legal wrangling will continue in Alabama for a while. But no matter how hard they try, these bigots will be unable to steal the spotlight from marrying same-sex couples on a historic day. 
In related Alabama news, a "Sanctity of Marriage" rally was held outside the state capitol yesterday. Watch footage of the rally and counter-rally AFTER THE JUMP…(warning: autoplay)