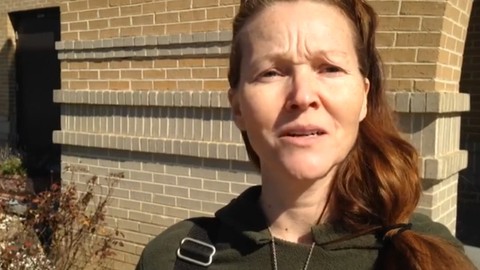 Yesterday we posted a disturbing video of an Alabama minister being arrested at the Autauga County Probate Judge's office after trying to perform a marriage for a same-sex couple who had just received their marriage license.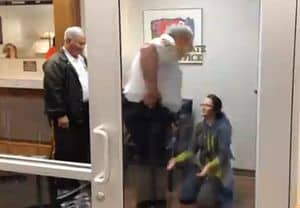 Anne Susan Diprizio was charged with disorderly conduct and held on $1,000 bail.
She has now been released and tells the Montgomery Advertiser about her experience.
Says Diprizio:
"I was trying to marry a nice couple and that wasn't going to happen today because Judge Booth explained that if he let one couple be married he would have to let everybody be married and he was not going to allow us to have a ceremony there. I told him I would not leave on my own volition. I was very respectful. I was not disorderly."
Diprizio says she is going to go back and try it again:
"These are intimidation tactics. And we have the federal government on our side, and he's on the wrong side of history. That's unfortunate for Judge Booth because we're at a moment in history that's pretty exciting and you want to be on the right side of it, don't you think? You certainly don't want to abuse your position by intimidating people or harassing people who are trying to do the right thing, and make their love legal, just like you and I would like for ourselves."
Asked if she's concerned she'll be arrested again and a bit afraid, Diprizio said she wants people to know there was someone in Alabama trying to do the right thing:
"Of course it gives me pause. I have two young children. But I'm not just fighting this fight for myself and my friends. I really would love to represent Alabama for the country and for the world so when they make fun of Alabama like they always do, they can say there was at least one person who was on the right side of the law, the federal law, which takes precedent."
Watch her interview, AFTER THE JUMP…