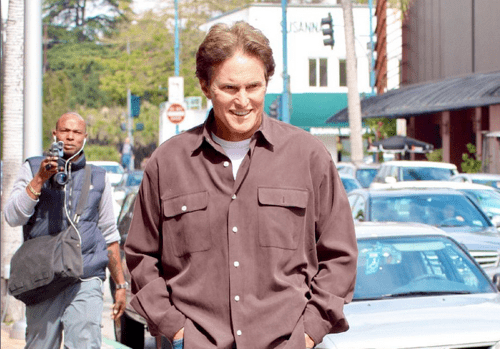 Sportsbet, one of the largest Australian online gambling websites, has come under fire for taking bets on whether or not Bruce Jenner is actually planning to come out as transgender. In an event billed as "Bruscilla, Queen of the Kardashians?" Sportsbet invited its users to take bets on what Jenner's name might be post-transition.
"With rumors intensifying that Bruce Jenner has undergone a sex change, online bookmaster sportsbet.com.au is giving punters (betters) the chance to have a punt on what name he/she will choose," the site said in a tweeted-out press release. "Zoey is leading the charge at $7.50 ahead of the much more extravagant selection of Chastity at $9.00, while a grandma name (he is 65) such as Agnes is a $11 chance."
Though the backlash from trans advocates was swift, Sportsbet has stood behind its decision to turn Jenner's personal life into a gambling in event. Jenner, Sportsbet representatives explained to the Star Observer, is a public figure whose career is built around interest and speculation from the public.
"Bruce Jenner is doing a TV interview where he will reveal his name and we are betting on the result of this revelation," Sportsbet explained, saying that it was fully behind whatever decision Jenner eventually makes. "At no stage was it our intention to offend anyone with this market and if it has we of course apologize for that."
"Sportsbet are clearly engaging in emotional vampirism of the very worst kind," said Kelley Glanney head of the Carmen Rupe Memorial Trust. "[A] corporation publicly mocking members of a historically-persecuted and still highly-marginalized minority for the sole purpose of driving sales for their online gambling products is simply not acceptable in a civilized 21st century society."