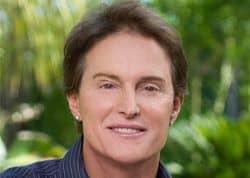 Bruce Jenner will discuss his transition from male to female in an interview with ABC's Diane Sawyer, according to CBS News.
Just last week, multiple sources confirmed that Jenner was in fact transitioning and would come out as transgender. The news came after heavy media speculation as to Jenner's changing appearance that included the publication of a controversial photoshopped image of Jenner on the cover of gossip rag In Touch showing Jenner with lipstick, blush and more feminine clothing. 
Jenner, 65, will also appear in a reality series that will follow his transition closely. The series will air shortly after his interview with Sawyer. From CBS:
The interview is slated to air in May, Page Six reports, with portions of it set to begin filming this week.
Jenner's transition is also being filmed for an unscripted series to air on E!, the network home of "Keeping up with the Kardashians" and other Kardashian-Jenner family shows.
"The world will see his full transformation," a source told Us Weekly. "It's a docuseries featuring the Jenner family talking about Bruce 'coming out."
Last week, Kim Kardashian told "Entertainment Tonight" that Jenner is now "the happiest I've ever seen him."
"I think everyone goes through things in life, and I think that story and what Bruce is going through, I think he'll share whenever the time is right," she added. "I feel like that's his journey to talk about."