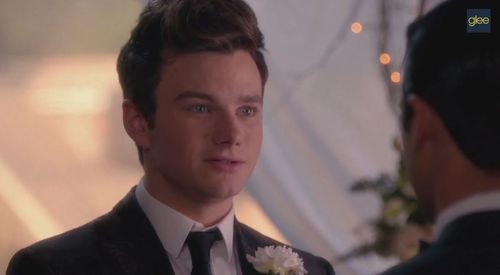 Last night's barn burner of an episode of Glee saw not one, but two same-sex couples tie the knot during the wedding-themed season six extravaganza.
Said Kurt during the double-ceremony's exchange of vows:
"You don't ask me to come out of the shadows. You help me rip away anything that's blocking the sun. It's time for all of us to walk into the sunshine together, forever."
 See who got hitched, AFTER THE JUMP…
The show also released two videos documenting the Blaine-Kurt and Brittany-Santana for those who might have fallen off the Glee bandwagon a while back and need a refresher.