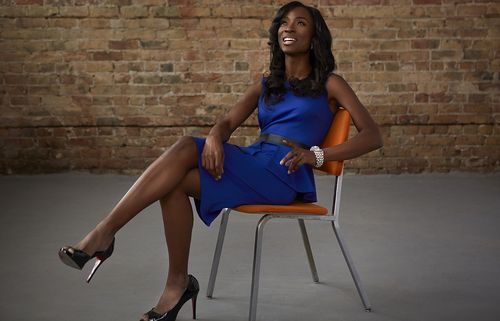 Like many young Americans Angelica Ross joined the Navy in hopes of securing a path–and funding–for her college education. During her time in the service Ross was openly antagonized for her gender presentation. Back then, at 17, Ross was still living as a young man and had yet to begin the process of transitioning.
Speaking to Chicago magazine, Ross recounts a time when she falsely admitted to being gay after having her life threatened by fellow enlistees. She was forced into a dishonorable discharge with little means to support herself financially or her academic pursuits. Like many trans-identified people, Ross found it difficult to maintain consistent employment in the following years.
"Like many trans women of color, I was faced with the decision of doing sex work to pay for bills," said Ross. "What I realized is that I could find an economy online. I taught myself how to build websites, retouch photos, and do graphic design, which led me to build my own company."
TransTech Social Enterprises, Ross's Chicago-based nonprofit organization, tackles many of the workplace barriers to entry that transpeople face by focusing on teaching digital skills.
"When you work online, nobody cares what you sound and look like," Ross explained. "It's about whether you can get the job done. That's why [freelance work on the web] is a superfertile environment for us across industries, from writers to designers to coders. Trans people just haven't been shown this path to independence.
Read Chicago magazine's full interview with Angelica Ross here and listen to her tell her story of founding a tech startup to empower transgender people AFTER THE JUMP…