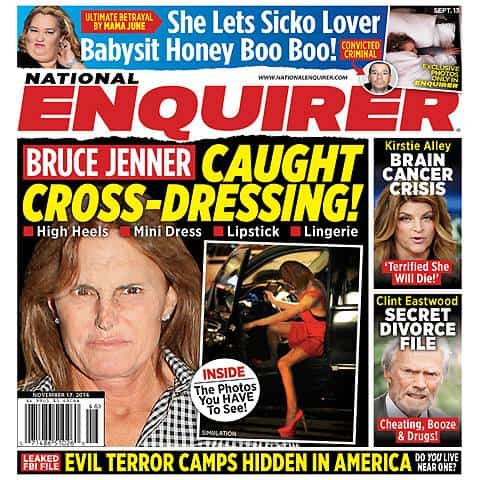 Drag performer Marti Gould Cummings is apologizing for his role in a National Enquirer cover story from December 2014 that mocked Bruce Jenner's recent change in appearance.
The Enquirer hired Cummings to portray Jenner "cross dressing" as he exits his SUV. While Cummings admits he originally agreed to do the photoshoot because of ego (he wanted to be on the cover of a magazine that would be on newsstands across the country), after news of Jenner's transition was confirmed by an increasing number of sources Cummings began to feel uneasy about making fun of the former Olympian. He was reminded of his own experience being mocked and bullied as a young child and how being different was often used against him by his tormenters.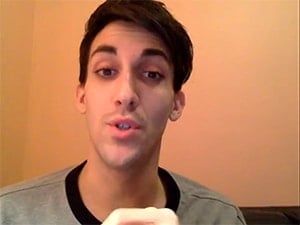 Said Cummings in a video apology posted to YouTube:
I thought about all the times I was a kid on the playground preaching to the other kids that I was really a girl and that I had been born into the wrong body. I thought about the time another boy shoved me into the wall in the bathroom in 4th grade and told me he was going to kill me because I was acting like a girl, I thought about the countless LGBT youth who are homeless because their families have kicked them out of their homes for being who they and and I thought that by me doing this magazine cover I am no better than any of these other bullies….Bruce Jenner is incredibly brave and a pioneer who is leading the way for thousands of other people to make that brave decision to say out loud who they truly are. I am deeply sorry to Bruce Jenner personally and the entire trans community for doing The National Enquirer.  I am proud to be a member of the LGBT community and will continue to fight for the rights of all people within our community.
Watch Cummings' apology for yourself, AFTER THE JUMP…