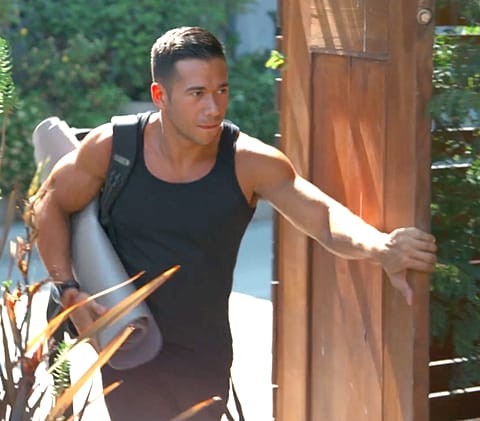 Tonight is the two-hour season finale of Friends to Lovers, Bravo's show about sets of friends, straight and gay, who decide to take their relationships to the next level.
Those of you who have been following the show are familiar with Charley and Darion, whose decision to try and become more intimate has been a bit rocky, to say the least.
The folks at Bravo sent over this sneak peek exclusively for Towleroad which features celeb trainer Seth Gottesdiener, who Charley tells us is currently in Europe helping Adam Lambert keep in shape for his gigs with Queen.
In the clip, Seth arrives to help Charley prepare for his date that evening with Darion by taking him through a "party pump" which gets "everything kind of perfectly….plump," according to Charley. Of course, Charley should know that if Darion really loves him, he'll love him for who he is!
Viewers will find out tonight at 10:30, but you can watch him prep for the finish,
AFTER THE JUMP…