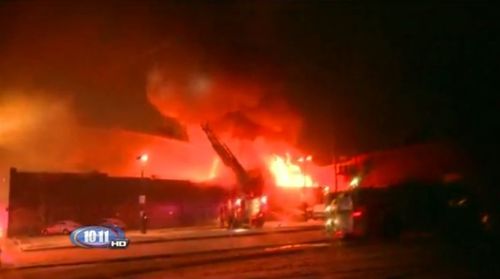 Lincoln, Nebraska's largest gay nightclub Karma has been destroyed after a large fire erupted inside the building Saturday night. 
The Lincoln Journal Star reports:
The fire started at the club at 226 S. Ninth St. around 7:15 p.m. Saturday.
Club occupants were being evacuated from the building by 7:30 p.m., when flames were seen coming from the building.
Around 8:15 p.m., firefighters began to take defensive positions around the perimeter of the club and at 8:25 they began to form a collapse zone around the structure.
Within minutes, the roof collapsed and heavy smoke came pouring out.
10/11 News adds: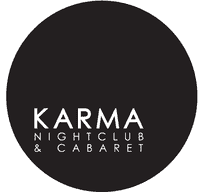 Lincoln Fire Battalion Chief Leo Benes said the business is at a total loss. Fire crews were on the scene throughout the night to control any hot spots that might appear.
Benes said fire investigators will come Sunday morning. Benes also mentioned that crews have not battled a fire this large in quite some time. 
Performers and patrons reportedly gathered across the street as the fire blazed Saturday night, with many hugging and wiping away tears. 
No word yet on how the fire began and no injuries have been reported.
Watch a news report on the story, AFTER THE JUMP…
[h/t Aksarbent]