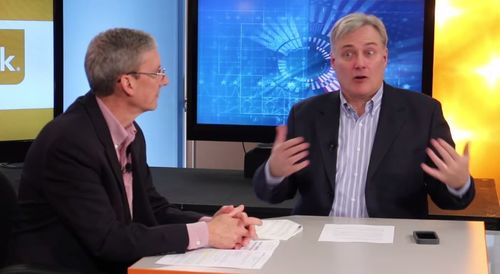 In a 7 minute CitizenLink report on "what is about to happen to marriage," Focus on the Family judicial analyst Bruce Hausknecht discusses the writing on the wall regarding the Supreme Court's increasingly likely pro-equality ruling later this year with host Stuart Shepard.
The two also buzz about Ruth Bader Ginsburg's recent claim that America is more or less ready for nationwide marriage equality (with Hausknecht calling the comment an "ethical breach" on RBG's part) and Alabama Chief Justice Roy Moore's continued fight against equality in the Deep South (FotF has already thrown its support behind the George Wallace-in-training).
Shepard ends the report by asking viewers to pray for each Supreme Court justice individually so that they'll "have wisdom as they decide on the definition of marriage for the United States of America."
Watch the report, AFTER THE JUMP…