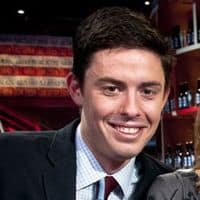 Tim Miller, who currently serves as the executive director of the America Rising PAC targeting Hillary Clinton and other Democrats, is expected to be named as Jeb Bush's top communications aide for the former Florida governor's expected 2016 presidential run, Politico reports. 
The National Journal adds the 33-year-old is openly gay and previously worked on John McCain's 2008 presidential bid and Jon Huntsman's 2012 campaign. He has also served as a spokesman for the Republican National Committee.
Tweeted Miller:
Thanks yall. Thrilled and honored to work for a great person with the right message –@JebBush. http://t.co/6iouJJh2uo

— Tim Miller (@Timodc) February 20, 2015
Bush, while opposed to same-sex marriage, has attempted to position himself as a moderate on LGBT issues. Following marriage equality's arrival in Florida last month, Bush issued a calculated statement saying:
"We live in a democracy, and regardless of our disagreements, we have to respect the rule of law. I hope that we can show respect for the good people on all sides of the gay and lesbian marriage issue – including couples making lifetime commitments to each other who are seeking greater legal protections and those of us who believe marriage is a sacrament and want to safeguard religious liberty."
Politico adds that Kristy Campbell, a spokesperson for Bush's PAC, described Miller as one of the most respected communicators in the nation. "His counsel will be critical to Governor Bush as the Right to Rise PAC works to support conservative candidates and conservative causes across the nation in the coming months," Campbell said.
[h/t Metro Weekly]