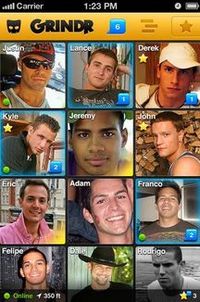 A series of premeditated attacks against gay men have caught the attention of the LGBT community living in Cork, the second largest city in Ireland. During the past week a number of people have come forward with accounts of gay men being "catfished," or lured into unwitting meetings, only to find themselves accosted by bigots looking to cause them physical harm. The attackers, it would seem, are using social networks and hook-up apps like Grindr to target their potential victims.
"Unfortunately, there is a group or groups of young people in Cork carrying out organised beatings against members of this community," Cork local Louise O'Donnell explained in a Facebook post. "Posing as young men and women on different sites including Tinder, Plenty of Fish and Grindr, they aim to get young gay and lesbians alone in secluded areas of the city to carry out vicious assaults."
Speaking to the Irish Examiner O'Donnell went on to say that after posting her warning, she received word of similar attacks happening throughout Cork. Though homophobia is nothing new to Ireland, it's thought that this most recent bout of attacks are tied to Ireland's upcoming referendum on gay marriage set to take place in May.